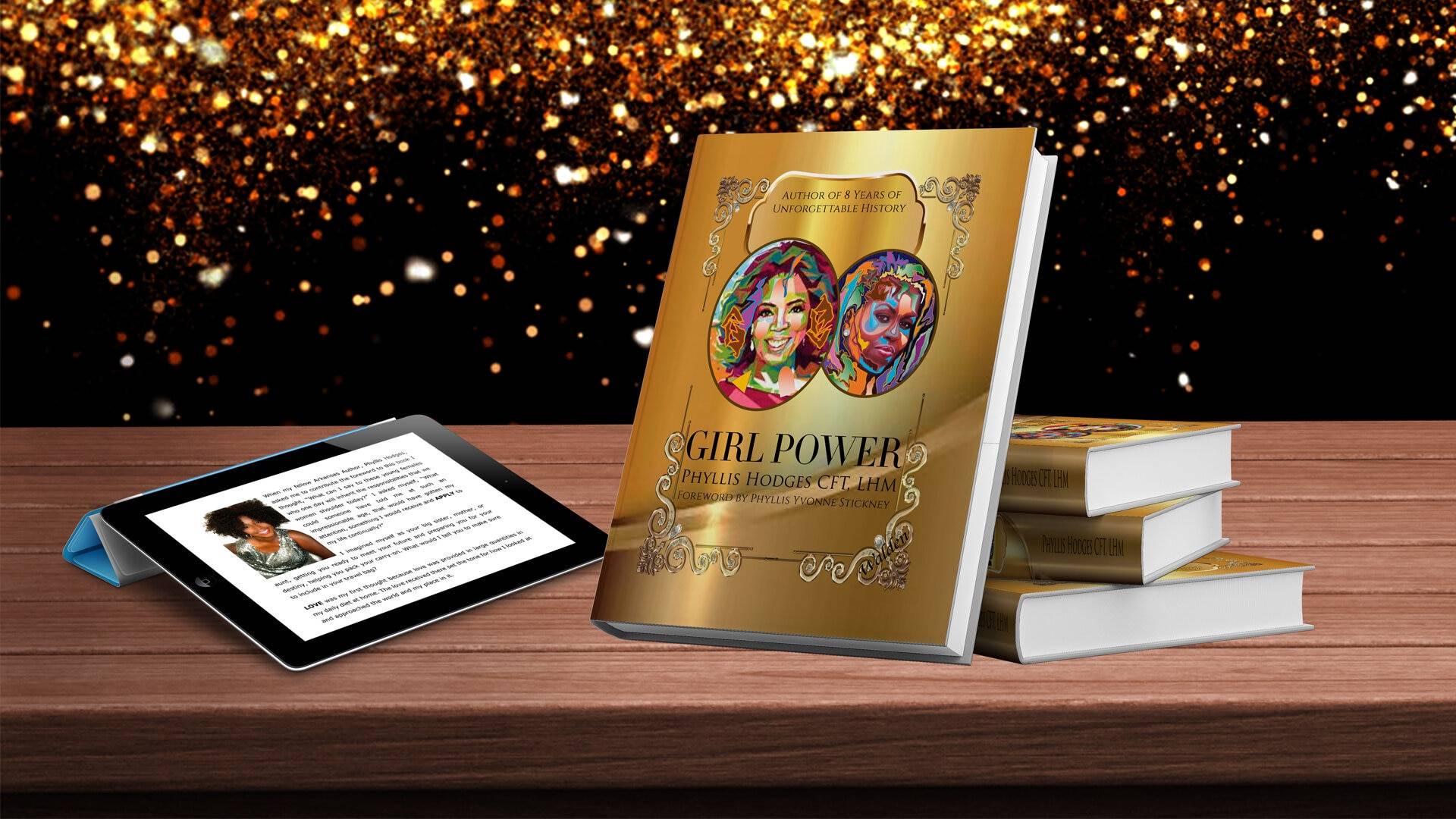 Weigh In on Women of Influence
Girl Power, is a unique one of a Kind motivational book, created to enhance the psychological view points of how many girls see themselves while wanting to be like someone else, other than themselves. This book showcase a diverse group of females from all walks of life. This book is used as a platform to share their life changing experiences of being a beautiful and wonderful made person. Their amazing stories will have you laughing and wiping away tears. The cover is such an elegant description of beauty at it's best...now glance in the mirror on the back and see yourself!!!
Phyllis Hodges is a powerhouse, entrepreneur, fitness coach, speaker, minister and philanthropist.

Be the First to Get a Copy
This book is currently on pre-order. Be a part of the debut group and get one of the first copies. Order yours today.